Tankies have created their own counterpart to Wikipedia: ProleWiki.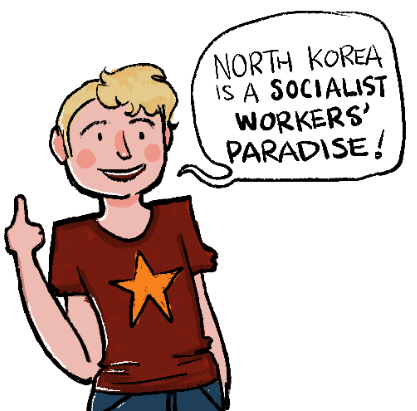 You can learn that the correct name for Americans is actually "Statesians." You'll also learn that North Korea—I mean the Democratic People's Republic of Korea—is a happy workers' paradise, not a totalitarian hellhole full of people who are fed a healthy diet of propaganda rather than actual food to eat. Russia's RT, Iran's Press TV, and other state media from authoritarian states, as well as conspiracy-mongering publications like CovertAction Magazine and The Greyzone, are now "anti-imperialist media." And you'll learn that virtually anything wrong in the world is a "Statesian" plot led by the CIA. The words "bourgeois," "capitalist," "ruling class," "means of production," and "material" are thrown around liberally.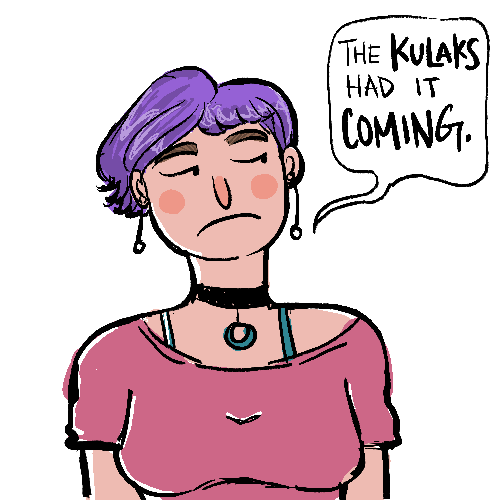 And to the editors of ProleWiki, Stalin and Kim Jong-un are deeply misunderstood men who want to do right by their people, not iron-fisted tyrants. And Xi Jinping is praised by way of a quote from that stalwart champion of human rights, Fidel Castro. In general, if the media say anything negative about the USSR, North Korea, China, Cuba, Vietnam, or any other "actually existing socialist state," it's bourgeois propaganda.
At least the ProleWiki editors are pro-LGBTQ, unlike some other Marxist–Leninists who see anything non-heteronormative as being bourgeois, idealist, or degenerate. I guess even a stopped clock is right twice a day.